Proactive Marketing is retained on a project basis or as an Outsourced CMO by professional services firms seeking one or more of:
Marketing plan with an eye to ROI
Outbound communications: Email marketing, social media, PR
Business development plans with accountability features and coaching
Contact Relationship Management (CRM) systems and protocols

We deliver the marketing tools professional services firms need to drive revenues and equity value.
We create lasting corporate brand identities, leading to lasting companies.
Step 1: Thorough internal and external due diligence to capture input from your team, clients and referral sources.
Step 2: Verbal and visual messaging for use across all communications methods, from logos and websites to social media and email campaigns.
Marketing & Communications
We create and manage marketing plans with an eye to goals, accountability and ROI.

Step 1: Develop an achievable, dynamic marketing & communications plan to sustain and expand the corporate brand.
Step 2: Implement the marketing & communications plan, collaborating with various team members to maximize their ROI of time (ROTI).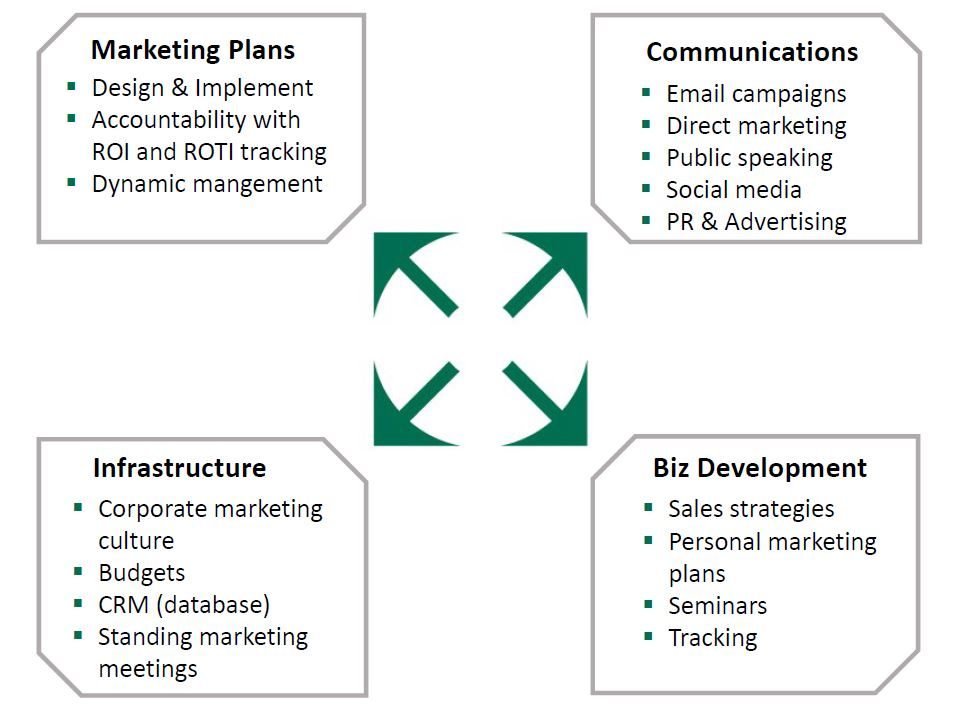 By outsourcing a specific marketing project to PMI, or the entire marketing department, your company gets better results AND your team is liberated to concentrate where needed most:
Sourcing and closing new business
Recruiting and managing talent
Client relationship management
Enjoying a balanced, fulfilling life